How to Organize a Successful Grand Opening Event in 2023
A grand opening event is more than what you may think. It's your chance to showcase your business to your customers and leave a lasting impression. At Cusdisplay Shop, we understand the power of that moment because we specialize in turning ordinary events into extraordinary experiences.
Today in this blog, we'll walk you through the process of organizing a grand opening event that makes a real impact, from setting objectives to creating a buzz and managing logistics. 
Planning Your Grand Opening Event
When you're getting ready for your grand opening party, the very first thing you need to do is decide what you want to achieve. This step is super important because it helps you stay on track.
Why Set Goals? Goals are like a map. They tell you where you're going and why. For your grand opening, think about what you want to happen. Do you want lots of people to know about your business? Or maybe you want to make new customers?
How Banners and Flags Help 
We have some special tools - custom banners and flags - that can make your grand opening even more awesome. Think of these banners as giant signs with your business name on them. They help people find you and remember you. The flags are like a big hello! to everyone.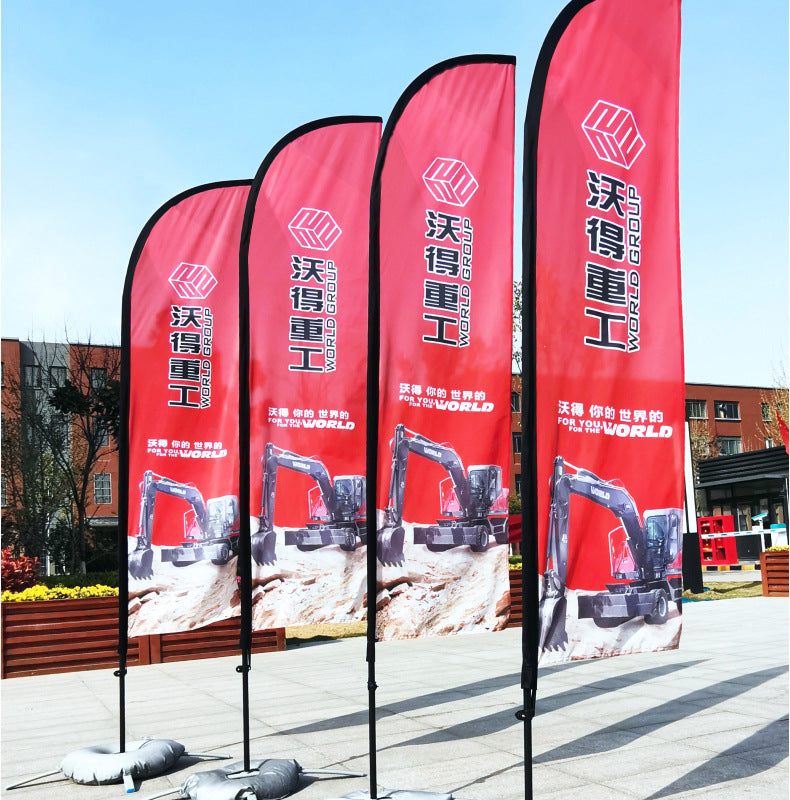 These aren't just decorations; they're like staff who greet the visitors. They help tell them who you are and what you're all about in silence. So, when you set your goals, remember that our banners and flags can make everything even better.
Budgeting for the Event
Planning a grand opening event involves spending money on different things like decorations, food, and entertainment. It's important to decide how much money you can afford to spend on each of these things. This is called budget allocation.
To make sure you don't spend too much, it's a good idea to keep an eye on your expenses. Look for ways to cut costs without sacrificing quality. For example, you can compare prices from different suppliers or choose simpler decorations that still look great. Here at Cusdisplay, we always give you the best price!
Maximizing Your Investment
Now, here's the cool part! When you use custom promotional materials like our banners and flags, you're making an investment in your business. These materials don't just make your event look fantastic; they also help people remember your brand. 
So, even though you're spending money on them, they can bring in more customers later, which is called return on investment or ROI. It's like getting more value from what you spend.
Date and Place: Where and When
It's smart to pick a date when the people you want to reach are available. For example, if you're opening a kids' toy store, a weekend might be best. Also, check if there are any big events happening in your area on the same day. You don't want to compete with something huge.
Selecting the Best Location
Where you have your event is also super important. It should be a place that's easy for your target customers to get to. If you're opening a gym, being near residential areas is a good idea. Our advice? Think about your ideal customer and where they spend their time. That's where you want to be.
Keep these things in mind, and you'll be well on your way to planning a grand opening that's both cost-effective and perfectly timed and located for success.
Create a Buzz and Build Hype with Marketing
You've got to tell people about your grand opening! Marketing is like spreading the word and getting everyone excited. It's like telling your friends about a cool party you're throwing.
Remember those custom banners and backdrops we talked about earlier? Well, they're not just for the event day. You can use them to create a buzz before your grand opening. Put up banners with teaser messages or sneak peek images to get people curious. It's like a trailer for a movie!
Social Media Promotion
Social media is like a giant megaphone for your event. Share posts and updates about your grand opening on platforms like Facebook, Instagram, and Twitter. Tell your followers what's happening, why it's awesome, and why they should come.
People love pictures and videos. Use your custom banners, flags, and backdrops in your social media posts. Share photos of your amazing decorations, and use them in your event's hashtag. Visuals grab attention and make your event look super cool.
Invitations and RSVPs
Imagine your grand opening as a big party, and invitations are the golden tickets. Make your invitations exciting and eye-catching. Use the same style and design elements as your custom banners and backdrops to create a consistent look. Make sure to include all the important details: date, time, location, and what makes your event special. Consider digital invitations through email or social media to save paper and hassle.
RSVPs help you plan for how many guests to expect. Use digital tools like event management apps or online RSVP platforms to keep track of who's coming. Make it easy for people to RSVP by including a simple online form or a phone number they can call. And don't forget to send reminders closer to the event date.
The Essentials for a Memorable Event
Custom banners are like the superheroes of your event. They not only carry your brand's name and message but also set the mood with their colors and design. Use them strategically to create a cohesive look throughout your event space. Imagine walking into a space filled with banners that tell your story – it's like stepping into your brand's world. Cusdisplay Shop is always here to help you with this!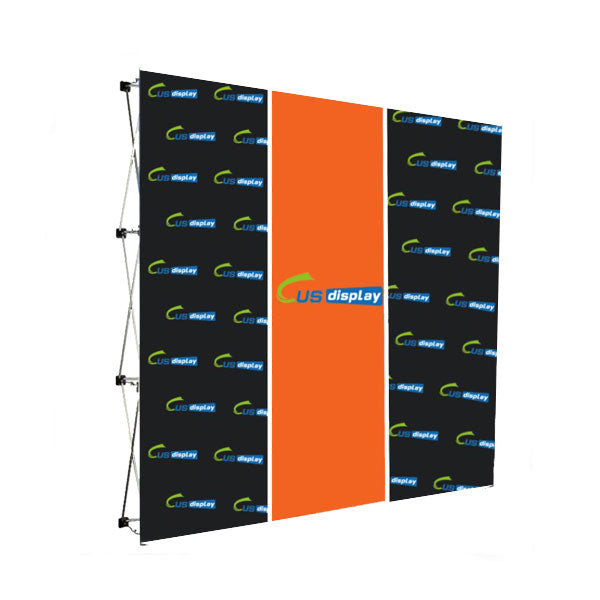 Grand Opening Flags from Cusdisplay Shop
Congratulations on starting your new business! We're excited to be a part of your big moment with our grand opening flags and poles. These flags are a fantastic way to make a splash and let people know you're open for business.
We offer bulk discounts to save you money, and our flags are designed to last with full-color printing. They are easy to assemble and can be set up by just one person.
What you get with our grand opening flag package:
1x Flag Pole (Aluminum and Fiberglass)

1x Printed Flag

1x Base (Spike Base or Cross Base with waterbag)

1x Carry Bag
Our flags work indoors and outdoors, and they come in various sizes to fit your needs, with 4 size options from small to extra-large. Stand out, make an impact, and welcome a wave of people to your business!