What is a Step and repeat backdrop?
What is a step and repeat banner?
A step and repeat backdrop (sometimes media wall ,custom backdrop or red carpet backdrop) is a publicity backdrop used primarily for event photography, printed with a repeating pattern such that brand logos or emblems are visible in photographs of the individuals standing in front of it.
What's standard size of the backdrop banner?
The most popular size is either an 8×8 or an 8×10. Of course Step and Repeats come in all sizes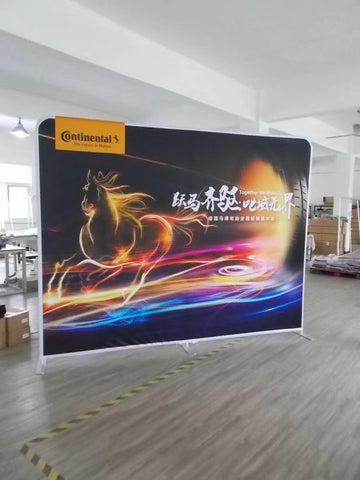 Can I only make repeating patterns backdrop?
No limit for design,we do full color printing,dye sublimation,which ensure vivid color and no MOQ.